For Sale
Used Trailers For Sale
There are 2 trailers(s) currently listed.
Contact us to book an appointment to view a trailer for sale.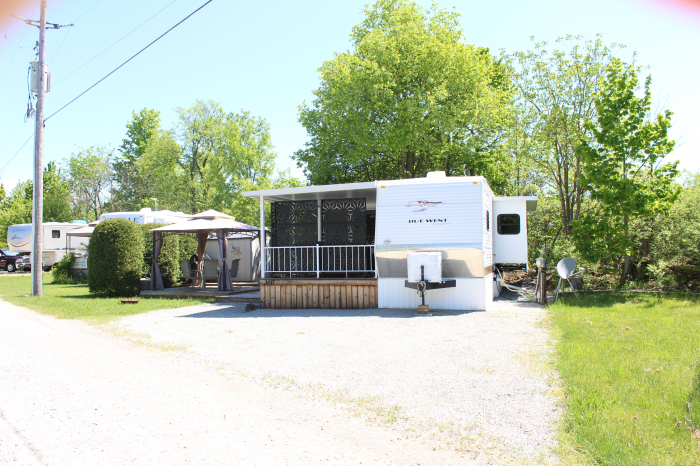 This unit is in excellent condition and is a must see! Featuring an addition room with plenty of natural light, it is perfect for relaxing. This unit comes fully furnished inside and out including a BBQ, patio fu...
$29,500.00
Learn More
NEW! This brand new 2019 Northlander Reflection is a MUST SEE! This unit comes fully equipped with a full size kitchen, bathroom and 2 bedrooms! The master bedroom features a full size closet and queen bed. The s...
$75,000.00 PLUS HST
Learn More
SOLD
SOLD

- 2016 Jayco White Hawk 33'

This 2016 Jayco White Hawk is situated on a beautifully landscaped seasonal lot. The master bedroom is furnished with a queen bed, wall-to-wall deep closets and features a slide-out for additional space. The living ro...
Please contact us for more information at (905) 659-5053 or email us at info@flamborovalley.com